Dzines is Washington's best source for promotional products, custom apparel, signage and commercial printing of any kind.
DZines was created in 2006 by Dan Nicholson, a native of the Tacoma area and a graduate of the University of Washington after years of research and strategic planning. He formed the idea after experiencing a multitude of entry level and professional careers including healthcare, restaurants, hospitality, and criminal justice to name a few. During this time Dan realized the importance and the need for quality products and services to help businesses, teams and organizations grow. Today, we are supported by a network of sales professionals and product manufacturers with decades of experience in virtually every trade imaginable.
Our most important goal is the development of strong relationships with our customers and considerable contribution to our community. To that end, we strive to provide you with an unequaled resource that you can come to know and trust. We want to be know for meeting and exceeding our customers needs and we are continually raising the standards of the products that we offer.
We are proud to offer an endless list of products and services for any occasion, any profession, anytime, anywhere!
Dan and Shelley Nicholson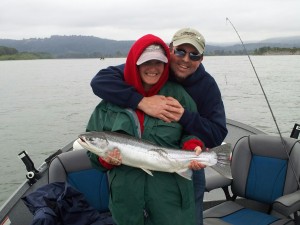 NORTHWEST BORN & RAISED!